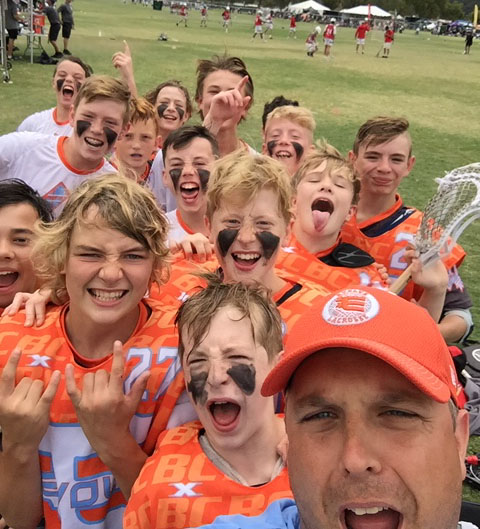 U13 & U14  - Must be born after September 1, 2006 & 2007 
Evolve Elite Lacrosse Canada is proud to be recognized by the World Series of Youth Lacrosse Organizers as a one of the premier lacrosse clubs in the world.  Players attending the two day try-out will be evaluated and successful applicants will be offered a roster spot on the Evolve Elite Lacrosse 2020 U13 World Series Team.
The Warrior World Series of Youth Lacrosse presented by The Coca-Cola Company was founded by Jake Steinfeld, the founder of Major League Lacrosse, with the goal of providing youth players with the ultimate lacrosse experience and crowning the best lacrosse team in the world at the U13 age bracket! Players will have an unparalleled few days of lacrosse and other activities during which they will be the stars of the game. As it is with all of our teams, our goal is to win this tournament and to provide you with the best coaching possible.
Holding the Western Canadian rights, Evolve Elite is the only team in Western Canada able to enter this tournament.  We will compete at a high-level by recruiting the best coaches to select the best team.
Serious applicants need only apply.  If you are not prepared to take a spot on the team if offered, please do not register for the tryout.
Confirm your spot with our Evolve Elite Lacrosse family.  You will not regret it.